WANT TO BOOST YOUR HAIR VOLUME?
LIKE. TOTALLY!
Increase your hair volume with this one, easy-to-use tool. The ion Auto Crimper gives you professional results at an affordable price. And you read that right – ion Auto Crimper!
This crimper saves you time and gives you perfect, even crimps every time. No more guessing where you left off or where the next crimp pinch should take place. Cause it's all automatic.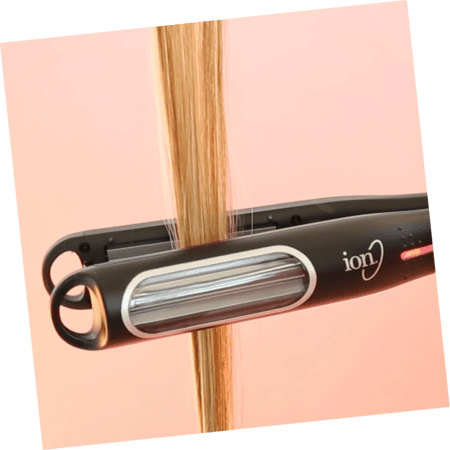 Check it out:
Step 1. Detangle to get totally cool even waves.
Step 2. Section out to crimp.
Step 3. Start crimping. Begin at the bottom of section and the crimper works up!
Step 4. Scrunchie it.
Step 5. Ponytail crimping. Making sure your look is all that.